Wholesale Only--Lumber and Plywood
GeneralOffice:
100 E. Ashcroft, Poplar Bluff, MO 63901 Ph. 573-785-1003 Fax 573-785-6445
Branch Locations:
St. Louis, MO Sales Office, 4527 Green Park Road, St. Louis MO 63123 Ph. 314-894-1499 Fax 314-894-1052
Springfield, MO Area Sales Office, 612 Jonathan, Marionville MO 65705 Ph. 417-258-7770 Fax 417-258-7771
Tulsa, OK Sales Office, 6539 East 46th St. , Tulsa OK 74145 Ph 918-236-4107 Fax 918-236-4109
Springdale, AR Sales Office, 1609 North Old Missouri Road, Springdale, AR 72764 Ph 479-717-2345 Fax 479-717-2331

Mr. Fred Schaller Founder Mr. Arthur Ploetze Hardwood Lumber List
Sheet Goods Description & Inventory
Millwork Capabilities Hardwood Lumber Grades Salesmen and Territories
The People Of Schaller Hardwood Delivery Schedule Locations
Trademark License Code FSC-C023087 Photos
Welcome to
Schaller Hardwood Lumber CO.
We Thank You for your interest in our company and as you review our web pages you will find that we are a complete distribution yard of domestic and imported hardwood. We offer a wide variety of millwork such as surfacing, straight line ripping and gang ripping. Delivery is made by our own company owned trucks which cover a radius of approximately 600 miles. Along with the hardwood lumber, we distribute a full line of hardwood plywood in both domestic and imported species. In addition to our Corporate Office and main facility being located in Poplar Bluff, Missouri, we maintain sales offices and warehouses in St. Louis, Missouri the Springfield, Missouri area, Tulsa, Oklahoma and Springdale, Arkansas.
We look forward to hearing from you.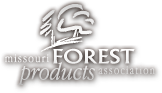 Questions or Comments contact bruce@schallerhardwood.com