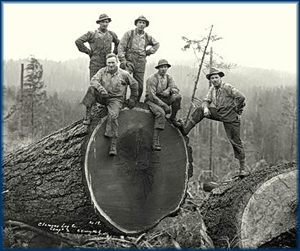 SALESMEN AND TERRITORIES
GLENN CROOK
SALES PROFESSIONAL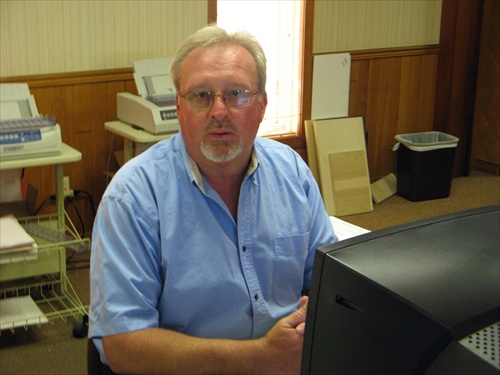 Glenn started with Schaller Hardwood Lumber Company in July 1983 at the age of 24. His first position with the company was as an over-the-road driver. After working a year as an over-the-road driver, Glenn was trained to become an order-filler. In his job as an order-filler, Glenn became very familiar with the lumber inventory and the quality requirements of Schaller Hardwood's customers. In 1985, Glenn was promoted to the position of yard supervisor of Schaller Hardwood's Kiln Drying Operation. Glenn's responsibilities as supervisor, included scheduling of the dry kilns, receipt and inspection of green lumber, seeing that the lumber was properly placed on sticks to ensure flat straight lumber, and the supervision of about a dozen employees. Glenn during this time also attended several courses on kiln drying and lumber inspection. In 1987, Glenn was promoted to an outside sales position and placed in charge of procurement of all local/tie side lumber. Glenn has worked in outside sales covering Arkansas, Western Tennessee, Southern Illinois, Southern Indiana, and Oklahoma. At the present time Glenn is handling outside sales in Arkansas and Oklahoma. Glenn, when in town, assists in inside sales and delivery scheduling. Glenn has also kept his chauffeur's license up to date. When special circumstances arise, Glenn has been known to jump into the truck to help out. Glenn brings over 28 years of experience and expertise to his customers.
You can contact Glenn at the Poplar Bluff, MO office at
573-785-1003 or 800-325-8526
or email @ glenn@schallerhardwood.com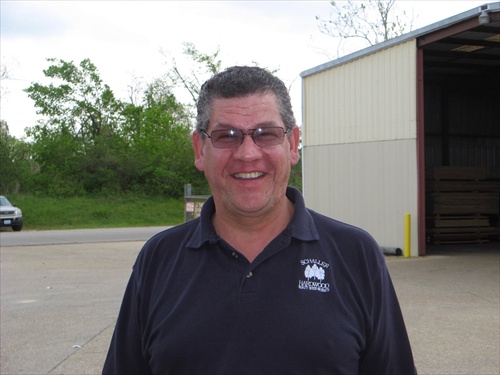 BRIAN ELLIOTT
SALES PROFESSIONAL
Brian began his career with Schaller Hardwood Lumber Company in October 1984 after attending Three Rivers Community College for two years. Brian started his career in the hardwood lumber industry as a lumber handler at Yard #2, handling green lumber for the lumber inspector. After about 2 months handling lumber, Brian was transferred to Yard #1 to train as a forklift operator. Brian while working full-time for Schaller Hardwood also worked part-time in sales for J.C. Penney. In October 1985, Brian was promoted to a position as a lead man in the company's millwork facility. Brian set up and operated the Oliver-Strato-Plane and straight-line rip saw. In September 1986, Brian attended a National Hardwood Lumber Inspection Short Course. This course is an intensive 3 day course of instruction on the basics of hardwood lumber grading. In January 1990, Brian was promoted to a position as an order-filler. Fort the next four years Brian prepared lumber orders and plywood orders. This experience prepared him for an outside sales position as he became intimate with the hardwood lumber inventory, customer's needs and expectations. In April 1994, Brian was promoted to an outside sales position covering Central and Northern Missouri, Western Illinois, and St. Louis. After achieving a high degree of success in this territory, Brian expanded his territory into Central Illinois. Brian with over 27 years of experience in the hardwood lumber industry, has proven to be an asset to both his customers and Schaller Hardwood Lumber Company.
You can contact Brian at the Poplar Bluff, MO office at
573-785-1003
or
800-325-8526
or email @
brian@schallerhardwood.com